Samsung Galaxy j8 is a budget Smartphone with an infinity display. Also, the mobile has a six-inch display. Equipped with HD+ resolution and an 18.5:9 aspect ratio. The Complete details of the Samsung Galaxy j8 are given here.
Unbox Samsung Galaxy j8
The Word "Unbox" is nothing but remove. Following are the steps to unbox the device
Firstly remove the cover around the pack in which the device is there.
Secondly, take a knife and gently cut the four sides plaster.
Slowly, remove the upper box, there we find the mobile phone which is covered.
Remove the mobile from the cover and keep it aside.
We find other cardboard, remove it.
A User Manual is present over there. Keep it at one side.
We can find the charger, USB data cable, and even earphones(earphones are normal ones).
Switch On the mobile and start using it.
Samsung Galaxy j8 and its Features
Galaxy j8 Features are listed below
Large Display:
j8 Smartphone is designed with six inches display. It has an edge-to-edge HD+ screen and allows a truly immersive experience when viewing high-resolution content. It also features an 18.5:9 aspect ratio. Which makes texting and internet browsing far more efficient. The price of the galaxy j8 is under 20,000, about 18,600INR.
The size of the main display is 153.6mm it is six inches.
Its resolution is about 1480 x 720 (HD+).
The technology used in the main display is Super AMOLED.
The Colour Depth of its display is 16M.
Multi-level Security:
Knox 3.1 provides defense-grade mobile protection to avoid potentially harmful privacy breaches. Also, it permits IT administrators to easily deploy and manage mobile devices remotely.
Protection:
For keeping your business safe from prying eyes. A special feature called " Secure Folder ". It creates and manages the fully encrypted space on their devices to store confidential company data which only they can access.
Enhanced productivity and performance:
With its greater performance, it manages multiple projects. The RAM of the mobile is 4GB. It helps users to keep productivity running at optimal levels when working with intensive programs and complex workloads.
Internal Memory:
Galaxy j8 has 64GB of internal memory and can expandable up to 512 GB. With its microSD support, it can handle large-scale data analysis, documents, and all important files wherever you are.
Simultaneous operation:
Galaxy j8 uses Multi Window mode. Which lets users get tasks done efficiently. When they need to respond to an email while referencing any web page attachments. It also has an infinity display which will make viewing large streams of content much easier.
Dual Identities:
Dual Messenger enables users to easily set up and manage two unique profiles for different purposes on a single device. Users can seamlessly switch back and forth between talking to coworkers and catching up with friends without having to log in and out.
Camera:
A dual rear camera is equipped for this mobile. Which is of 16MP (F1.7) + 5MP (F1.9). Camera users can capture true-to-life details. However, its low aperture F1.7 lenses allow for brighter and clearer photos even in low-light environments.
Gallery Functionality:
The enhanced gallery functionality makes it easier for users. To find images according to related business departments. Photographers can also track down individual image files by simply tapping assigned categories based on face recognition or location.
Content Management:
Content Management for greater efficiency. Samsung Cloud, users can seamlessly sync, restore, and also backup corporate data to better manage what they need, wherever they need it via their Samsung Galaxy device.
Battery:
j8 Mobile has a 3500mAh battery. its Operating System version is Android 8.0.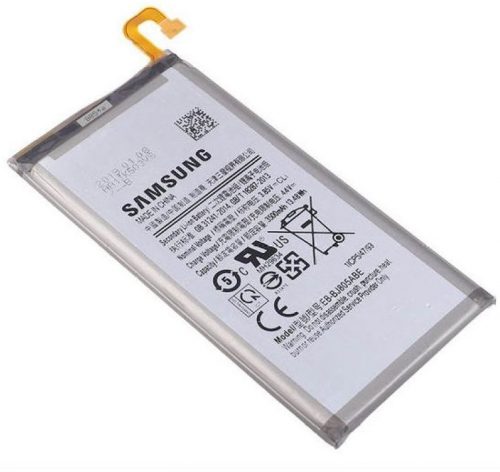 Warranty:
There is a Warranty on all Samsung products. The thing is on our part, we have to claim the warranty. Accessories namely handset and battery have 12 months of warranty. 6 months warranty on the data cable, charger, and also S pen.
Specifications of j8
The CPU(Central Processing Unit) speed is up to 1.8GHz.
The type of CPU is Octa-Core.